Granda Motorcars bvba

"The Mustang Garage" 
Schaapsweg 4
3550 Heusden-Zolder
Belgium

0032 (0) 11 433 633
0032 (0) 477 32 15 05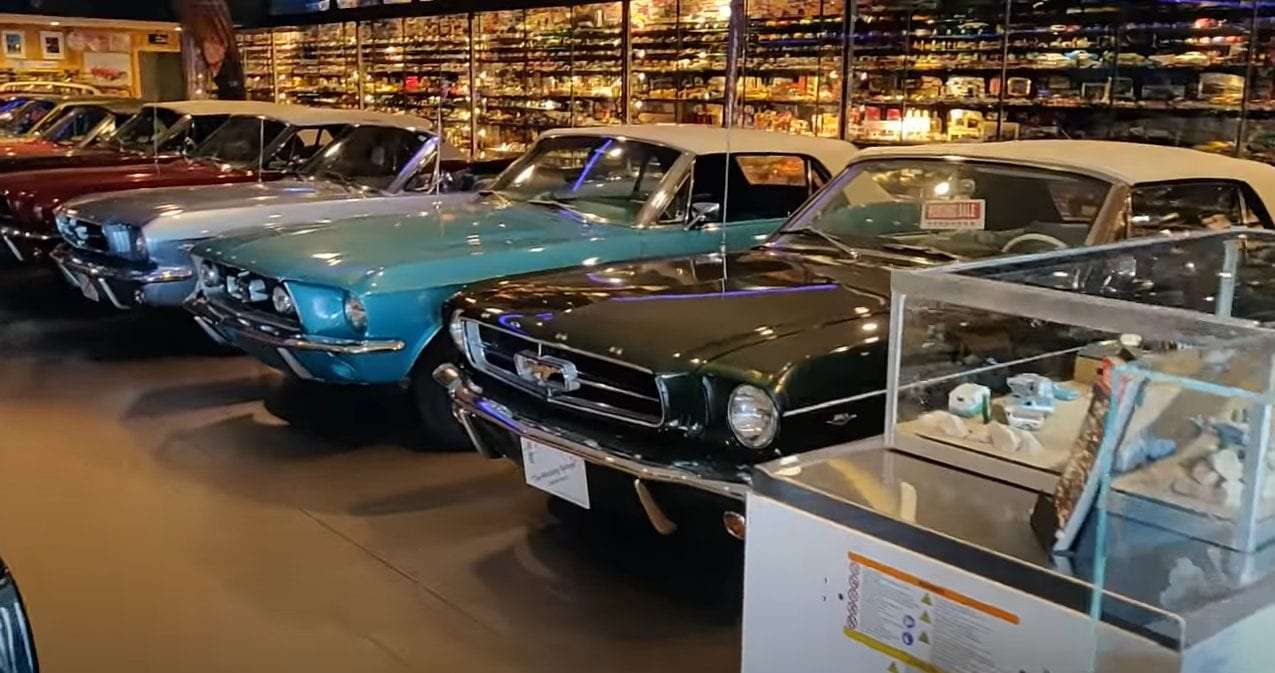 Vriendelijke ontvangst. Mooie collectie. En deftige uitleg gekregen.
Toffe locatie zeker een kijkje nemen !!
Prachtige garage, mooie tentoonstelling en fantastisch treffen met honderden Mustangs.
Kocht mijn 69er er in 2005 en steeds goeie service.
Mijn zoon en ik hebben Zaterdag het mustang treffen bezocht vanuit Nederland. we hebben een leuke middag gehad en hebben nog nooit zoveel mooie mustangs bij elkaar gezien. Zeker de moeite waard. Tot volgend jaar
Prachtige zaak, zeer vriendelijke mensen, is alles van wat Ford Mustang aangaat te krijgen , van echte auto´s tot schaal modellen toe, van oldtimers tot de laatste nieuwe modellen, prima service en uitleg. En dan de organisatie van het jaarlijkse Mustang treffen, uitermate goed georganiseerd. Alleen maar lof voor deze top zaak
Een grote dank aan MUSTANG GARAGE voor het snel probleemoplossing !!!!
Mooie zaak. Vriendelijke uitbater. Hebben alles voor uw Ford Mustang. Zowel voor de oldtimer timers als voor de de recente Mustang.
Prachtige garage, met zowel fantastische old timers, recente modellen. De Eco BEAST en de Mega Miniatuurcollectie zijn een bezoek waard. Je wordt er verwelkomd alsof je er al jaren klant bent.
Vriendelijk onthaal, goede sfeer, veel keuze voor de liefhebber van de Ford Mustang. Zowel retro als recente wagens. Kortom the place to be
Zeer mooie garage en professioneel. Als je het hier niet vind dan vind je het nergens.
Top kerels en dame  prima service !
Top garage! Adelbert kent zijn vak
gezellig sfeer met super toffen mensen met dezelfde hobby
Mooi adres met de liefde en passie voor de Ford Mustang
Anything to do with Mustangs….u just love lookin at the pic and reading the info you have. I have 2007 and my husband has a 1966 Mustang.
"The Greatest place for Mustang Enthousiast in Europe !"
Mustang Fever is always a good time for everyone to come together and check out all the assorted mustangs on display.
Amazing selection of all little toys
Do you have a question?
Feel free to contact us! Fill in the form below and we will get back to you as soon as possible.